RUSMP offers personalized school and district support in the following ways:
assesses the effectiveness of school- and district-level mathematics programs;
conducts program evaluations and research for schools and school districts;
makes recommendations for improvement;
provides targeted professional development, school-based support, coaching, and mentoring to improve student achievement;
conducts mathematics curriculum audits for school districts and private schools, and collaborates to revise their curricula so that their curricula are vertically aligned and support current state and national standards;
develops and supports school-based programs for teachers which include embedded professional development and model-teaching; and
designs engaging, activity-based learning opportunities for students.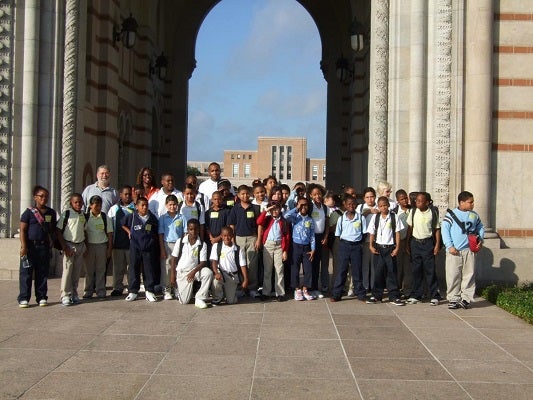 RUSMP also regularly provides tours of the Rice University campus for students of teachers in the RUSMP network. These tours focus on the mathematics that is evident in the university's architecture, art work, and landscaping and are customized for different age groups. These tours often include attendance in university mathematics courses or special presentations by Rice faculty and staff on areas of interest in mathematics, the college admissions process, financial aid, and college life.
Archive of Past RUSMP Personalized School and District Support Programs